Learning Resources Centre (Library)
Monday - Thursday: 8am – 4pm / Friday: 8am – 3:30pm
"Reading is to the mind what exercise is to the body"
Richard Steele
The Learning Resource Centre (LRC) is the hub of school – a spacious, well-utilised, area that can accommodate around 70 pupils.
There is a widespread range of fiction and non-fiction books, providing a variety of reading for all levels and interests. Titles are updated regularly, and pupils are encouraged to participate in the selection.

To access and search the Library catalogue please click here, then please e-mail book requests to the Library
The LRC provides access to:
Over 8 000 resources - covering all interests and reading abilities
The internet, Microsoft Office Suite and subject revision materials via 22 computers
Printing facilities – pupil's require their lanyard to print
Local and national newspapers
Monthly magazines and subject related periodicals
Reading Cloud online quizzes to test pupils subject specific, and general, knowledge
Reading schemes, book talking and author events, competitions
LRC volunteering opportunities
Dedicated post 16 study area
Stationery shop
Chess and drafts sets available during break and lunch times
Reading Initiatives
Book Buzz- Year 7s choose and keep a book from an exciting selection.
7 for 7 / 8 for 8 / 9 for 9- Small reading group where pupils read a set of challenging texts (7 books in Year 7, 8 in year 8 and 9 in year 9).
Reading Rampage- Year 7 & 8 reading challenge. Ten captivating books to read, rate and pass on. Opportunities to win prizes, meet authors and attend the Reading Rampage celebration event.
Book talking sessions- Creative Learning Services visit to introduce exciting new titles.
One-to-one & small group reading sessions- For pupils who require additional support to access reading challenge(s).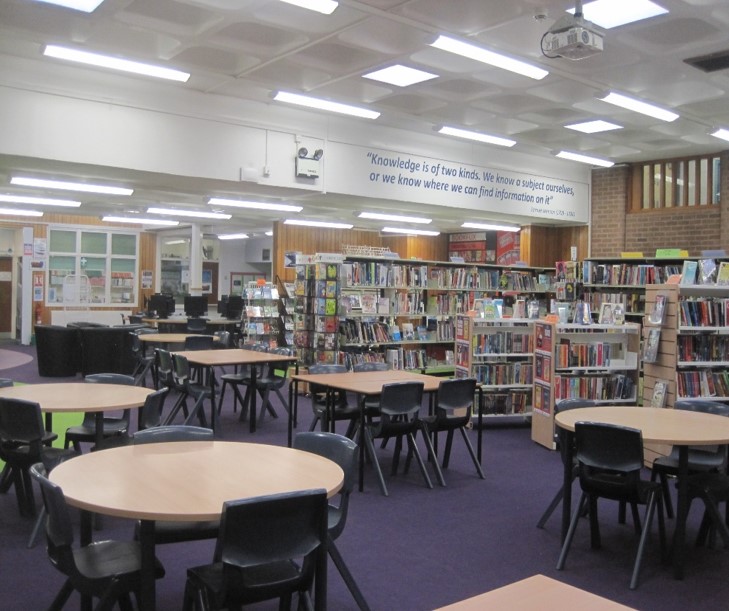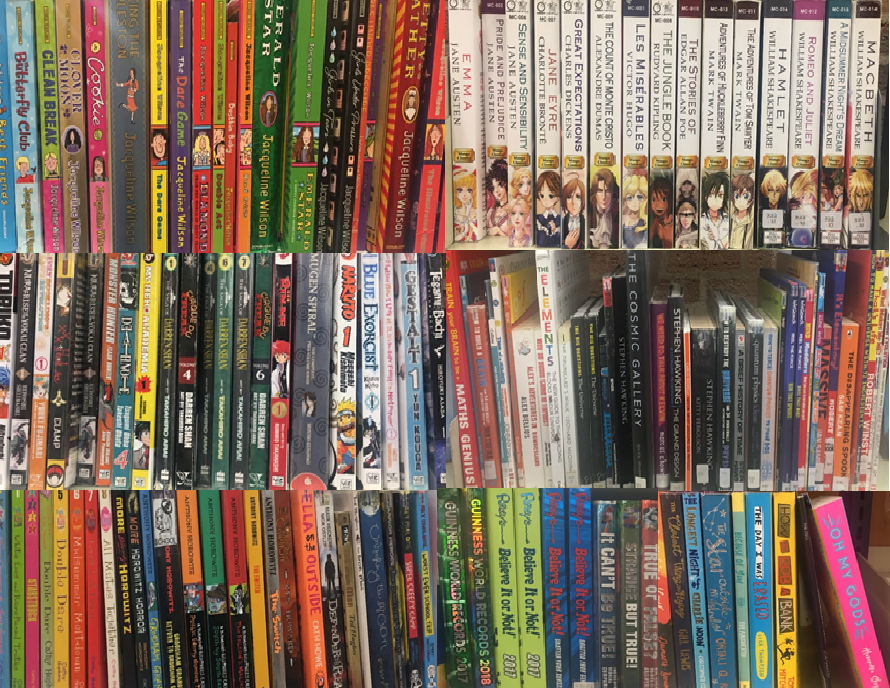 Books
The library houses over 8 000 resources, with provision made for all subjects taught within the Academy, and multiple copies of titles in high demand. Pupils can borrow up to 4 books at a time with books being loaned for 3 weeks at a time but can be renewed by visiting the library.

Overdue books:
Reminders are sent weekly via form tutors to pupils
Pupils are expected to speak to a member of library staff to return, renew or discuss any difficulty relating to loans
After 3 reminders a letter is sent to parents/carers requesting the return of the book(s) or if lost payment to cover the cost of replacement
Stationery Shop
The learning resources centre has a small selection of stationary items available for sale. Items are subject to availability.
To place an order email: library@thecedarsacademy.org.uk
Provide: your name, form and items required. Please ensure you have sufficient funds on your smartcard (Beehive) before ordering.
Items will be delivered via form tutors.
| | |
| --- | --- |
| Pen | 20p |
| Pencil | 10p |
| Eraser | 10p |
| Pencil Sharpener | 10p |
| Ruler (15cm) | 15p |
| Ruler (30 cm) | 30p |
| Post-it-Notes | 30p |
| Pack of 100 revision cards | £1.00 |
| Correction mouse | £1.00 |
| Protractor | 10p |
| Compass | 30p |
| Clear Pencil Case | 50p |
Saver Set: £1.00

3 Pens
2 Pencils
1 Eraser
1 Ruler (15cm)
1 Pencil Sharpener

Revision Set: £3.00 (Years 10-11)

SOLD OUT : More stock due September 2021

Small Exercise Book
Half Pack Revision Cards
Pack Large Post-It-Notes
4 Highlighters
15 cm Ruler
2 Black Pens
1 Pencil
1 Eraser 
1 Pencil Sharpener
1 Clear pencil case

Deluxe Set: £2.00

3 Black pens
2 Green pen
1 Purple pen
2 Pencils
1 Ruler
1 Protractor
1 Pencil sharpener
1 Eraser
1 Clear pencil case

Scientific Calculators are available from the Maths Department

Revision Guides available from departments
Useful websites to aid learning

Revision
The library has a wide selection of revision guides, covering all subjects taught
Knowledge organisers and other useful revision materials can be accessed via the school's student shared area
BBC bitesize covers all subjects. For more information visit: https://www.bbc.co.uk/bitesize

Library Expectations
Allow others to study or read without disruption.
No phones to be used in the LRC.
No Eating or Drinking in the Library
Use the computers for work purpose only. Computer games are not allowed at any time.