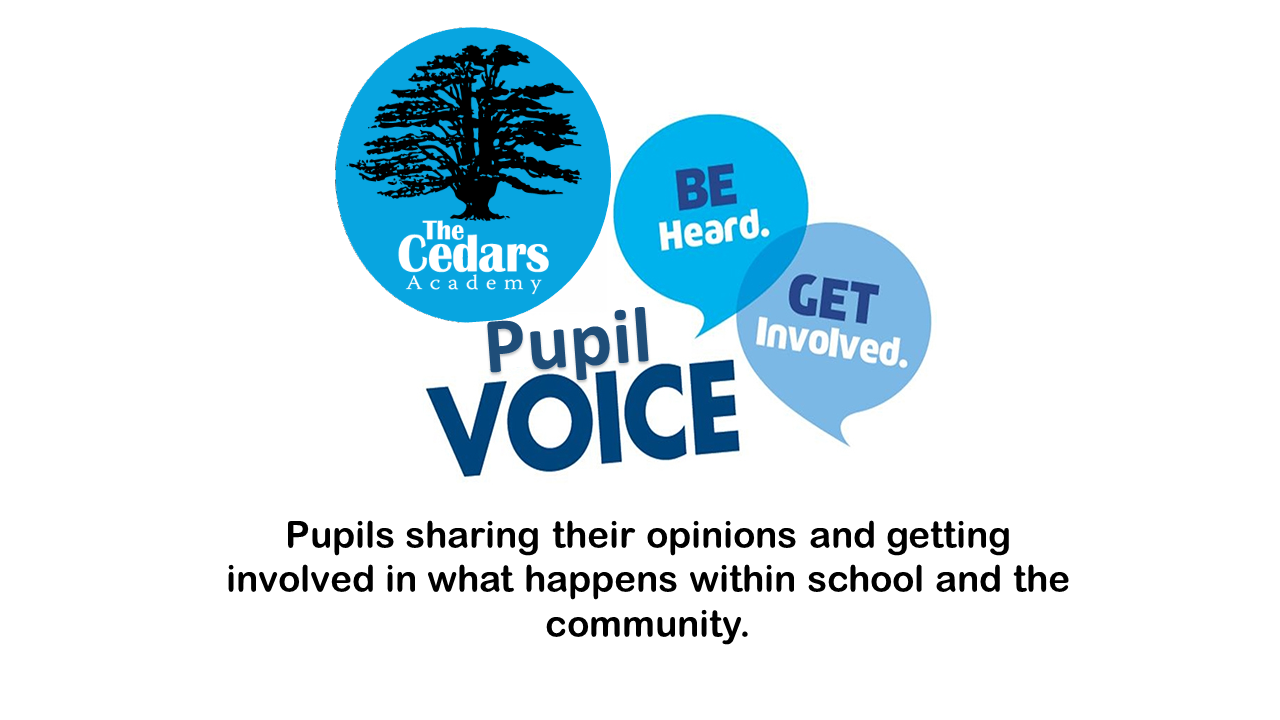 Pupils' Voice
THE AIM OF THE PUPIL COUNCIL
The aim of the Year Group Councils and The Cedars Executive Council is to work in partnership with the Board of Governors, Senior Leadership Team, teaching staff and parents for the benefit of the whole school community. The Councils seek to build a relationship based on mutual respect and trust, and support the staff, management and parents in their efforts to create and maintain an environment conductive to educational and personal development.

MEMBERSHIP
All pupils attending our school are deemed to be eligible to be members of the Pupil Council at all levels.

THE WORK OF THE PUPIL COUNCIL
The Councils will undertake a programme of activities which will support The Cedars Academy. In planning activities the Councils will consult with the Senior Leadership Team and the Pupil Council Liaison Teacher.

MEETINGS AND DECISION-MAKING
The Councils will meet at least once a half term during the academic year. Although, meetings can also be called by pupil representatives or staff as often as is necessary. When making a decision any member of the council may call for a vote to be held. Where possible the Councils will inform all pupils in the Academy of decisions that need to be made and hold referendums. A member of SLT, the Pupil Council Liaison Teacher or Heads of Year may attend any meeting in a non-voting capacity.

REMOVING MEMBERS OF THE COUNCIL AND FILLING VACANCIES
The Councils have the right to remove a member if that member fails to attend meetings without a valid reason or is not committed to the work or the aims of the pupil councils. The member must be given at least one weeks' notice of the proposal and must be allowed to address the council in their defence.