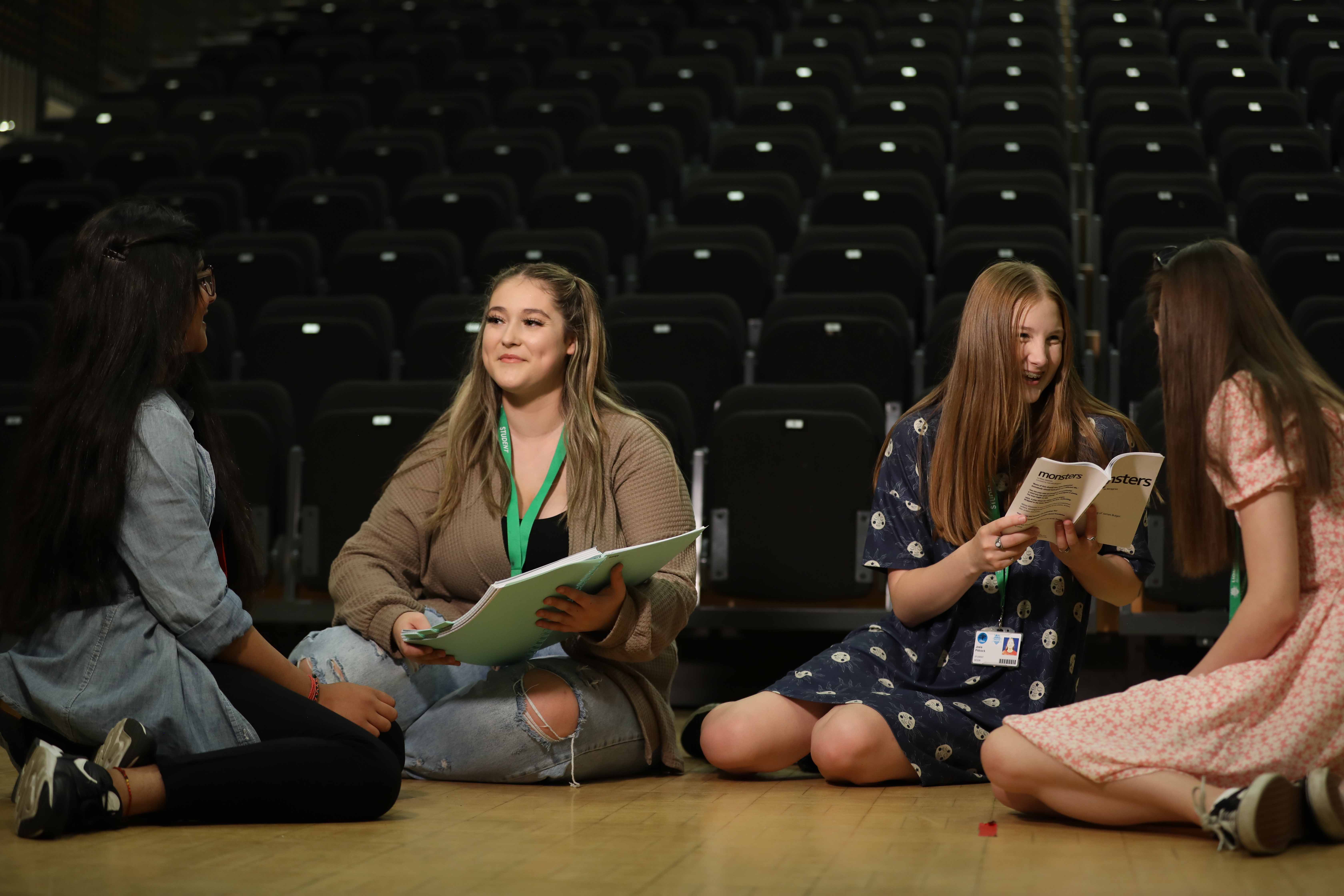 Post 16 Overview
Our passion and drive for learning, paired with our state of the art facilities means that we are well equipped to offer students a wide range of A-Level Courses.
Biology
This course is suitable for those who want to gain a complex knowledge of Biology. It provides an excellent foundation for biological sciences and is essential to studying related courses at university, such as Biochemistry, Dentistry and Pharmacy. You will be taught in well equipped, modern science laboratories and classrooms, with practical work carried out regularly. In addition to knowledge in Biology, students will also gain transferable skills which are sought after in many industries.
For more information about this course click here.

Chemistry
Chemistry is perfect for students who enjoyed and excelled at the subject at GCSE, and now to wish to pursue it an advanced level. Much of your time will be spent engaging in practical content within our Science laboratories, and students are expected to adopt a more independent ownership of their learning at A Level. The course is ideal for those who wish to pursue related degrees and careers such as Chemical Engineering, Biochemistry and Medicine.
For more information about this course click here.

English Literature and Language
Combining the Linguistic aspects of English Language with the study of Literary Discourse, this course is particularly suitable for those interested in a career in related areas such as speech therapy or journalism. The course consists of units that offer unique opportunities to consider both 'literariness' and 'literalness'. Within the specification, students will engage creatively and critically with a wide range of texts, develop on existing context and theory, and refine their interpretation and own production skills within language and existing literature. Some of the course units will be covered independently: offering students the chance to prepare for university style learning.
For more information about English Language click here.
For more information about English Literature click here.

Health and Social Care
This course offers students the opportunity to take a more practical approach to their studies, aligning well with other A Level courses to provide a wide and varied base of experience. Students will learn about how key aspects of Sociology, Psychology, Biology and Law are applied to Health and Social Care, and how this may enrich a vocational pathway or career. An integral part of their studies will be recognising that within modern day society, there is an inherent need for provisional care. Students who have a passion and interest for this may choose Health and Social Care in the hopes of pursuing a diverse number of professions within this sector.
For more information about this course click here.

Mathematics
A-level Mathematics is a challenging and rewarding A-Level course, especially suited to those who excelled at Maths at GCSE and innately enjoy studying the realms of reason and logic. The course is highly regarded by Universities and employers alike, and an excellent accompaniment to courses such as Economics and Computer Science. This course can also facilitate transferable skills such as data handling and analysis, which are sought after by many employers.
For more information about this course click here.

Physics
Physics explains the world around us, from galaxies to sub-atomic particles. Physics also enables us to change the world through the work of engineers, designers and technologists. This course is suitable for students who are currently enjoying GCSE Physics and wish to take their understanding further. Students also need to be committed to working outside the classroom to deepen their knowledge.

FILM
Film is one of the most significant cultural developments of the 20th Century. As well as giving us entertainment, film offers insights into society, explores human emotions and interactions through fascinating characters, offers diverse representations of cultures and provides an opportunity to explore a range of emotional responses in us as a viewer.
For more information about this course click here.

Psychology
Psychology is a great course to study for those who have an interest in people and want to learn why they behave the way they do. Psychology is the scientific study of the mind and how it dictates and influences our behaviour, from communication and memory to thought and emotion. It's about understanding what makes people tick and how this understanding can help us address many of the problems and issues in society today. It prepares students for a range of future career paths.
For more information about this course click here.

Sociology
This course is for anyone who is interested in the study of social groups in society and how they interact with each other. The course considers group behaviour and the role of social constructs. Sociology is suitable for individuals considering future careers in law, teaching, social work and human resources as well as a whole range of other careers.
For more information about this course click here.

*Cedars Martin Sixth Form reserves the right to withdraw courses if not filled to their minimum capacity.