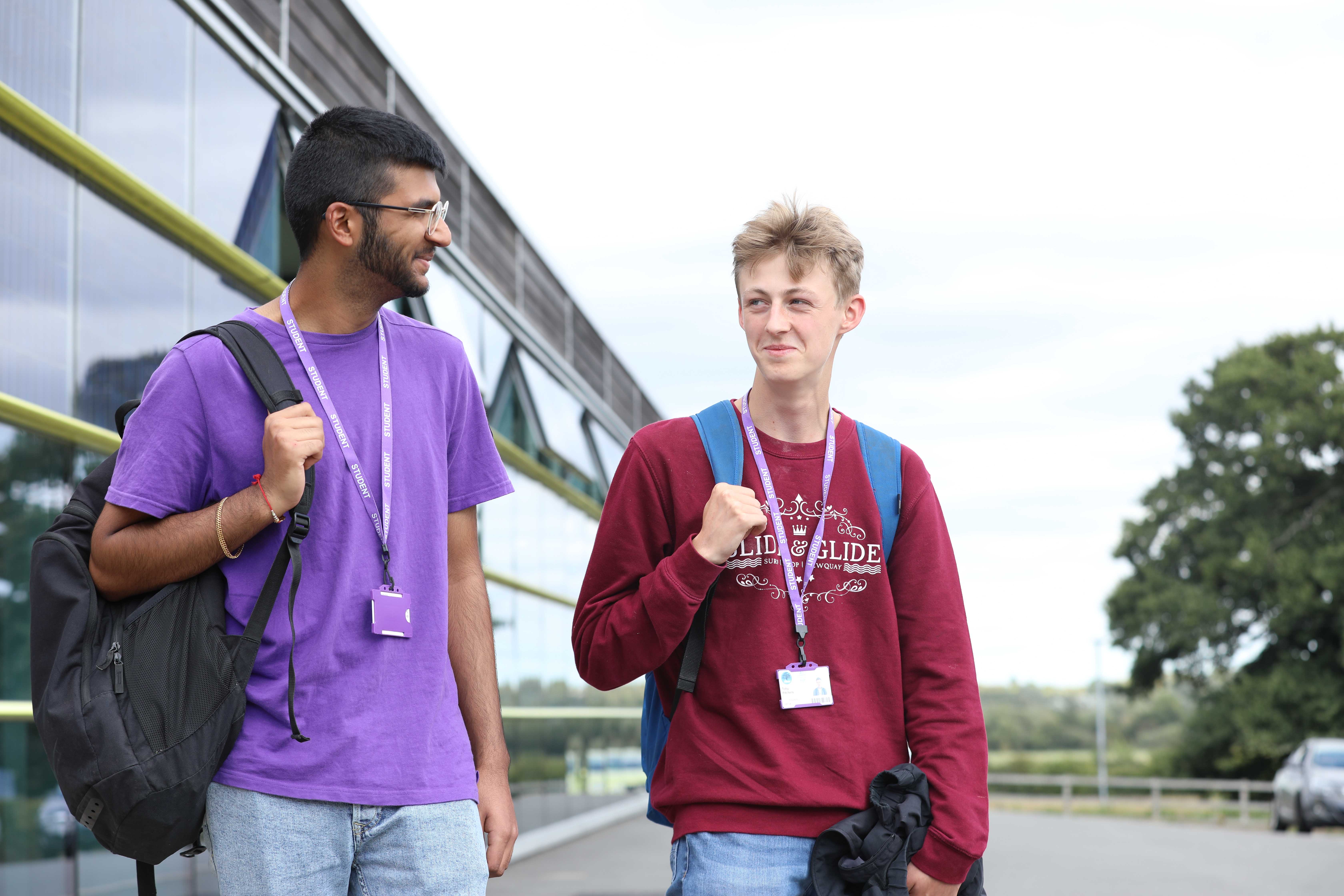 Dress Code
Cedars Martin Sixth Form does not have a college uniform.
Dress Code
Although Cedars Martin Sixth Form does not have a college uniform for students in the sixth form , our dress code places an important role in contributing to the ethos of the college and the wider school.
The dress code allows students to express themselves as individuals, but in an appropriate and modest way.
It is particularly important that the dress code recognises that the school is a working environment for students from the age of 11, and further that students are role models for the younger students and ambassadors for the school in the wider community.
Whilst students are given considerable freedom in determining how they dress to attend the college, the following items do not meet our expectations of dressing modestly;
Strapless, backless, or string-strapped tops
Clothing which is revealing; for example, exposing bare midriffs or bottoms
Caps or hats worn indoors, or any item which obscures the face
Clothing which reveals underwear
Clothing with offensive logos
All students are expected to arrive at college wearing clothing in accordance with these expectations.

Health and safety
At Cedars Martin Sixth Form we take our responsibility for the health and safety of our students very seriously and would therefore advise that the following guidelines are adhered to ;
Personal protective equipment is worn as directed by the Lionheart Academy Trust /Department for Education
Laboratory coats and safety glasses are worn in science laboratories/ classrooms as directed by teaching staff
Cedars Martin tracksuit and trainers / football boots are worn in Sports Studies
Large items of jewellery that could cause a health and safety risk , for example hooped earrings * and large nose rings are not permitted .Students must remove items of jewellery when requested to by staff
Acrylic nails are not permitted
Footwear without backs and straps is not permitted due to health and safety issues i.e. flip flops , sliders
* Cedars Martin Sixth Form does not accept any liability for jewellery that is damaged, lost or stolen

Please Click Here to download a copy of the Dress Code Poster.